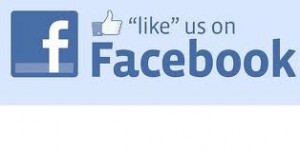 The MVCB is dedicated to providing a wide range of information and services to the citrus industry, particularly to citrus growers, packers and marketers in the Murray Valley
region of NSW and Victoria.
Some files within this website require Adobe Acrobat Reader
To obtain a free copy of Adobe Acrobat Reader, please click here:
Employment Opportunities
For employment opportunities within the citrus industry please ring
MADEC on 1800 062 332.
Latest News
Citrus Growers Technical Conference & Workshop 26 & 27 June 2013
A citrus growers technical conference and workshop was held on Wednesday 26th and Thursday 27th June at NSW DPI, Dareton.    Guest speakers included both international and local citrus experts.   For the conference program click on the link: Citrus Conference Program 26 and 27 June 2013
Notes from Day 1 and Day 2 of the conference are available on the Workshops page
MVCB Board Appointed for a Further Four Year Term
The MVCB's new Board has been appointed to serve for the next four years, after citrus growers voted overwhelmingly to support its continuation.  The Board is pleased to announce John Tesoriero as the new Chairperson.  John currently works for the Mildura Development Corporation and has history in the water sector.  John was Chief Executive of the Board for six years and was highly regarded for his managment during that time.
Other new appointees to the Board include Lower Darling citrus producer Geoffrey Rix and producer and consultant Craig Urand.  The MVCB welcomes them to the Board and thanks outgoing members Paula Gordon, Peter Morrish and David Salter for their work over the past four-year term.
Continuing Board members include organic citrus producer and outgoing Chairperson Jan Denham; Senior Victorian Department of Primary Industries Policy Analyst Tony Fay; irrigation specialist Jeremy Giddings; agricultural consultant Alison MacGregor; citrus grower and Sunraysia Citrus Growers Inc Director Trevor Radloff and citrus grower and legal consultant Keith Richards.
Key Research Findings Support the Role of 100% Orange Juice in a Healthy Diet
Clinical studies in Florida have shown that daily consumption of orange juice provides health and nutritional benefits.  The Florida Citrus website provides information on the health benefits of including citrus in your diet.  
To view the website click on the link: http://www.floridajuice.com/health-professionals

Local Chef Stefano de Pieri Supports Fruit Fly Program
Well known Sunraysia Chef Stafano de Piere features in a televison advertisement raising awareness to travellers of the restrictions and implications of carrying fresh produce into quarantine areas.
To view the ad click on the link:  www.youtube.com/watch?v=jpK23cTWEfk